Register for Rock On 2016!
Registration for Rock On's Summer 2016 Workshop is now open.  The program will be held July 11-15 and July 18-22 at Berkshire Community College.  Use our easy-to-use online form to register today!
Register for Rock On Workshop 2016
---
Violinist Eileen Markland Joins Rock On Faculty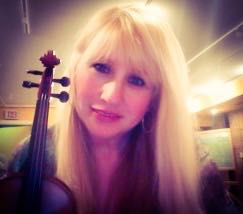 We're excited to announce that Eileen Markland will be teaching violin at Rock On, July 11-22. Eileen received her early formal training at The Crane School of Music and earned a degree in Music Performance at Ithaca College. Her Suzuki Teacher Training was at the Ithaca College Suzuki Institute and the Hartt School of Music. She is the director and co-founder of the Suzuki Music School of Troy, and implemented Suzuki String Programs at Berkshire Music School. Eileen brings with her a wide range of experiences in fiddle and violin performance and teaching.
A few of Eileen's current "gigs" are playing fiddle, penny whistle, flute and singing with the Celtic band, Rakish Paddy (rakishpaddyband.com); Jazz Violin with The Gypsy Jazz Ambassadors; fiddle and vocals with the folk band Long Journey; and violinist with The Berkshire Trio and The Jovia Trio.
She was appointed by the U.S. Dept. of State as an "American Cultural Specialist" and traveled to Benin and Cameroon, West Africa with Project Troubador, a non- profit organization that builds cultural bridges through music and the arts. She later went on to perform at the UN Peace Summit in Switzerland and organized and led "Operation World Harmony", a cross-cultural music and education tour in Niamey, Niger. More recently she's performed in Paris,Venice, Dublin, and throughout the northeastern US.
---
New! Musical Theatre Opportunities for Rock On Students
This summer, Rock On is partnering with Williamstown Theatre Festival and Berkshire Music School to offer students training and performing experiences in musical theater.
Bands formed at Rock On during week 1 will have the opportunity to be part of Williamstown Theatre Festival's upcoming production of Orpheus in the Berkshires, a new play about growing up in the Berkshires, written by Lucy Thurber and directed by Laura Savia. Rock On alum Christine Bile has been cast as Orpheus!
During week 2, actor-director James Warwick and singer Sherri James Buxton will join us for Onstage Live! musical theatre workshops with Berkshire Music School.
---
Music Production Certificate at BCC, taught by Jeff Link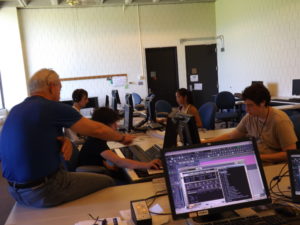 At Rock On, kids get to work with Jeff Link in Berkshire Community College's 12-station MIDI lab and 8-station Pro Tools Lab. It's great prep for enrolling in BCC's music program.  Several Rock On alumni have enrolled in this program!
Check out more info on BCC's music program here: https://www.berkshirecc.edu/programs-and-classes/fine-and-performing-arts/music-production-certificate.php
---
Onstage Live! Musical Theater Workshop for Youth
Rock On is teaming up with Berkshire Music School to present Onstage Live! Musical Theater Workshop for Youth, with James Warwick and Sherri James Buxton.  The workshop will run during the second week of Rock On's 2016 summer workshop, from July 18-22.
Have you registered for Rock On 2016 yet?  Head to the Register page and sign up with our easy-to-use electronic registration form!
---

James Warwick is an award- winning theatre director, with credits from major theatres across the US. Warwick's starring theatre roles include An Ideal Husband on Broadway, and King Arthur in the US national tour of Camelot. He played Brad in The Rocky Horror Show on stage in London for the first year of its run in addition to many leading roles in the West End and in regional theatres across the UK and America.
Read more…
---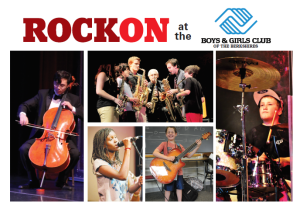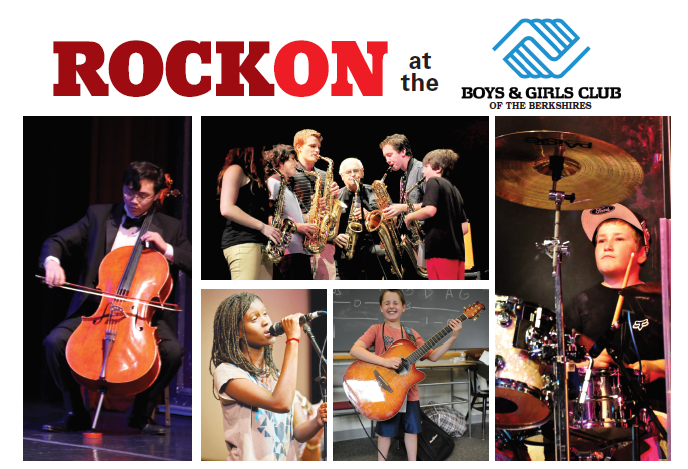 ---

Rock On! Young Musicians Workshop Blog
---
Rock On 2015 Welcomes Guest Instructors…
We're pleased to welcome several guest instructors for our 2015 youth workshop
Solo violinist Yevgeny Kutik
Guitar virtuoso Emil Werstler
Metal drummer Mercedes Lander
Grammy-nominated singer-songwriter Seth Glier
Greg Drew, vocal coach to Lenny Kravitz, Avril Lavigne, Corey Glover and many other top vocalists.
---
New!  String Chamber Music Workshop

Violinist Alla Zernitskaya will direct a two-week String Chamber Music Workshop at Rock On's 2015 summer workshop in the Berkshires.  This program is for violin, viola, cello and double bass players 10-21 years old.  Activities include score reading, group coaching, ear training, and chamber music rehearsals.  Solo violinist Yevgeny Kutik will guest.  The focus is on classical music with crossovers into jazz and rock.  String players will participate in Songwriting and Recording workshops and Friday performances.